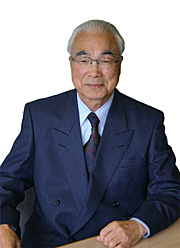 Director General:
Fumio Yamazaki, PhD
Professor Emeritus at Hokkaido University
International issues appear daily in the news and affect each of us, often very directly.
Expanded international trade, an interdependent global community and rapid communication between peoples of different nations are now normal in a way our grand parents would never have imagined.
Japan has recovered very quickly from near-complete destruction in an unhappy World War II to become one of the most important economic forces in the world today. Its two thousand year history and rich culture have much to offer. Despite the rewards to be gained from studying Japanese, there are still few opportunities to make intensive studies of Japan and its language through the close contact with Japanese life. Future professionals in the field of engineering, business, trade representation, science and technology, music and the arts, athletics, television production will benefit from Japanese culture programs. Those are interested in being at the forefront of education and cultural exchange in Japan.
Hokkaido International Foundation (HIF) is located on a hill overlooking the beautiful Hakodate harbor. It is surrounded by a peaceful environment provided by historic buildings representing Buddhism, Shintoism, and Christianity.
HIF offers diverse programs, such as the main homestay programs, cross-cultural understanding activities, and services to NPO`s, NGO`s, and other volunteer groups including individuals, to provide an exciting framework for promoting mutual understanding among local and foreign people. The main homestay programs are divided into two categories. On the one hand, International cultural exchange programs help foreign students in Japan to experience real Japanese life with host families. And on the other, the Japanese language and Japanese culture program is an academic program consisting of intensive Japanese classes together with cultural activities, exchanges with local people outside of the classroom, where you can realistically practice the Japanese learned in the classroom. You will learn more effectively from talented teachers and also from host families and local peoples if you strongly commit to the program. The contact you will make through the project work to research your topics will provide you with a deep understanding of Japanese culture that will remain for the rest of your life.
We invite you to participate in our program.