SUPPORT GROUP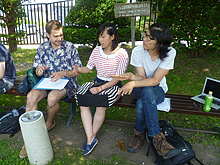 Support groups consist of 3-4 people from the same class and meet once a week (usually on Tuesday afternoon) to keep each other on track to accomplish their objectives.
TIMELINE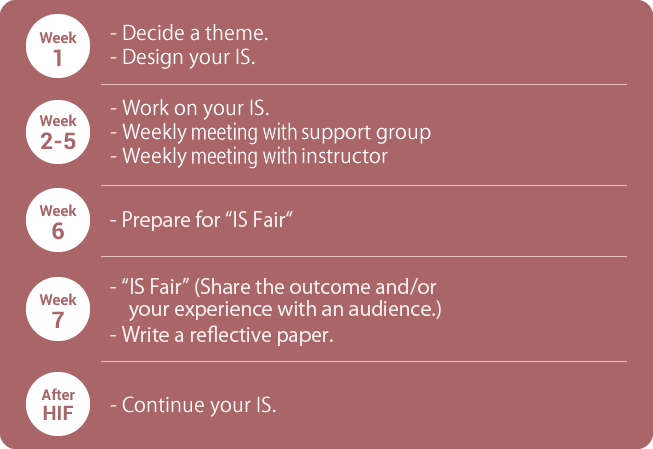 IS SAMPLES
IS is not limited to a research project or a PowerPoint presentation. Ideally, you should be able to continue learning about your topic after returning to your home country. Therefore, we encourage you to find a topic or activity that truly interests you.
IS can be categorized into four types based on theme and methodology. The followings are topics former participants selected and put great effort into accomplishing. Please remember that the "IS Fair" is only one process of IS, not the final goal.