Institutions of Former Participants
The Japanese Language and Japanese Culture Program was started in 1986, with about 60 students participating every year. Due to the pandemic, the program was canceled in 2020, and held online in 2021 and 2022. We have had in excess of 1950 participants since the beginning of the program until 2022.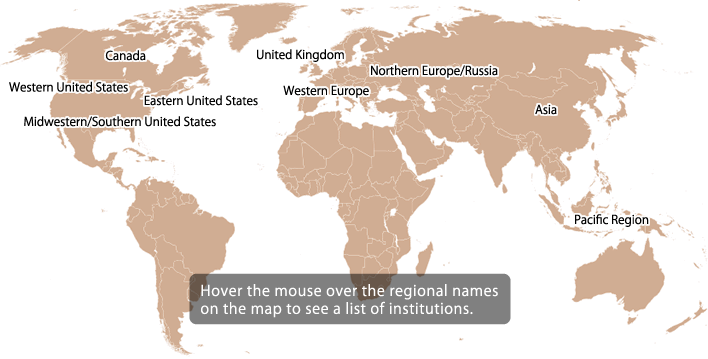 Top Institutions by Total Number of Participants
Institution
# of students participated since
the program has started in 1986
Yale University
129
University of Pennsylvania
115
University of Washington
95
Harvard University
87
University of Notre Dame
81
The University of Chicago
63
Northwestern University
53
Princeton University
53
University of California, Los Angeles
52
University of Michigan
51
etc.
...
Click here for a complete list of the institutions of the former participants.