Homestay
The eight-week homestay provides you with full immersion in Japanese language and Japanese culture. Host families volunteer to participate in the program not merely to accommodate you but also to help you to practice your Japanese and deepen your understanding of Japanese culture. They are also willing to learn the language(s) and culture of your country. The homework and class topics are expected to reflect your homestay experience.



HOMESTAY PERIOD
Start: Saturday, June 10
End: Sunday, August 6

During the homestay period, staying out overnight is prohibited whether at another student's home or at a hotel, except for the semester break. By setting this rule, we strongly believe that students can fully immerse themselves in homestay, which helps to improve their Japanese language skills, deepen their understanding of Japanese culture, build a life-long relationship, and make a wonderful memory of the summer.
POSSIBLE AREAS FOR HOMESTAY
Each student will be placed with a family who lives in Hakodate City, Hokuto City or Nanae Town where the public transportation is available to commute to/from HIF. Your host family will show you how to get to HIF using the relevant transportation (bus, tram, or JR train) on the first few days of your homestay. HIF has been working hard to find a family who lives close to HIF, but please note that there is a chance you will live about 2 hours away from HIF.
HIF will refund transportation expenses for those who use public transportation to commute between host family's house and HIF. Further information will be given at the beginning of the program.


HOMESTAY FEE
Homestay fee is included in your tuition. It covers 1) accommodation (furnished private room), 2) breakfast and dinner during weekdays, and 3) three meals a day on weekends. HIF will pay the fee to your host family via bank transfer.
OTHER CONDITIONS
Some host families accommodate more than one student and they provide each one with an individual room. Also, there is a chance that a student will live with two host families, one for the first half of the program and the other for the second half.



ADVICE FROM FORMER PARTICIPANTS
Try as many new things as possible, even if they are scary. The more you put yourself out there, the more you will learn. Try everything you can.
If you have problems with your host family, please talk to them. They are hosting to also learn about or adapt to your culture; neither side should have to fully give in.
Don't afraid to talk to your host parents. Balance work and fun. Don't hide in your room all the time.
Talk with your host family as much as possible. Share your interests, but also try to find out your host family's interests, as well.
Take advantage of life in Japan! Explore, meet Japanese people, and enjoy the experience.
Spend every day as if there is no tomorrow.
etc.
ADVICE FROM HOST FAMILIES
Don't hesitate to ask if you have any questions.
Share one (or more) episode(s) of the day with us. Any event is fine, no matter how small it is. We are happy to hear about it.
Be punctual.
Keep your room neat and clean.
Enjoy your stay in Hakodate!
etc.
HOMESTAY EVALUATION BY 2016 PARTICIPANTS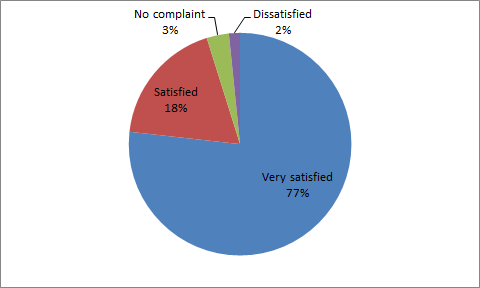 What they have learned through their homestay experience (Multiple answers allowed.)
Japanese daily life style

59 people

Japanese daily meals

58 people

Cultural differences

54 people

Communication skills

55 people

How to build human relationship

44 people

Stress control

26 people
Others: how to deal with kids, perseverance, confidence, huge growth in awareness of others & myself, how to do my homework early so I can participate in many activities, etc.